Posted on
October 2nd, 2014
by Allan
If you like what you see why not leave a comment?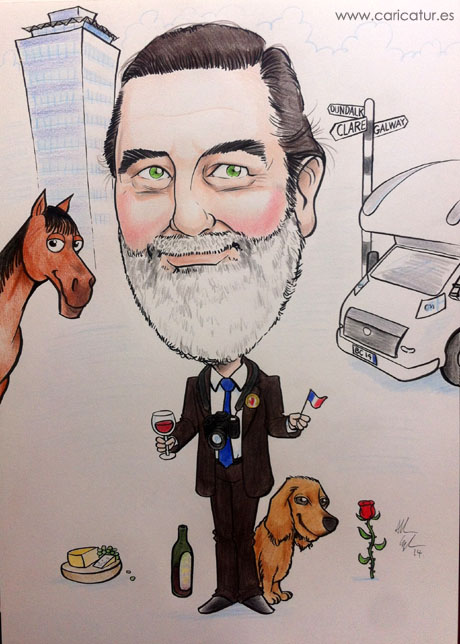 This was a commission for a recent retirement. Nice bit of detail with his pets and interests. If you've a colleague retiring soon and you're puzzling in the office over what sort of gift to get just drop me a line!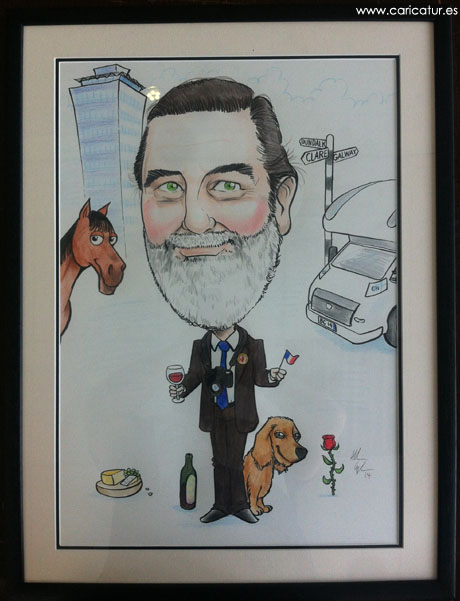 The framed piece ready for presentation.