Posted on
December 19th, 2013
by Allan
If you like what you see why not leave a comment?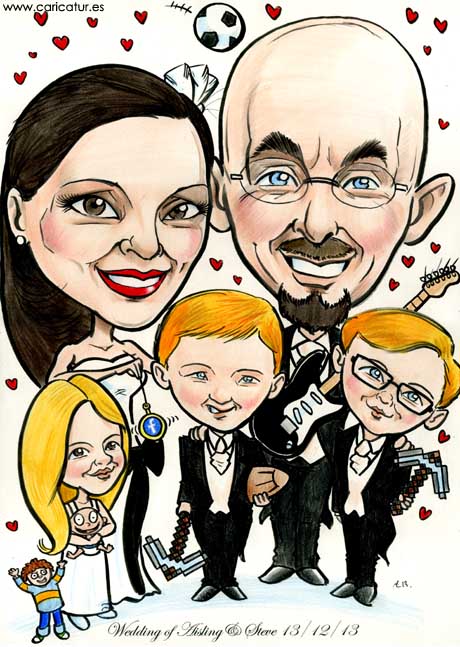 Here's a caricature for a signing board completed recently featuring the bride, groom and their 3 kids. The bride is a hypnotherapist who's addicted to Facebook, the groom likes football and plays guitar, and also appearing with the kids is Horrid Henry, Tommy from the Rugrats and a couple of pick axes from Minecraft (these are actually very tricky to draw!)
Got a wedding coming up? Invited to one? These make fantastic presents and are a unique keepsake of the day, with guests signing around the caricature. Drop me a line if you'd like details!