Posted on
March 11th, 2013
by Allan
If you like what you see why not leave a comment?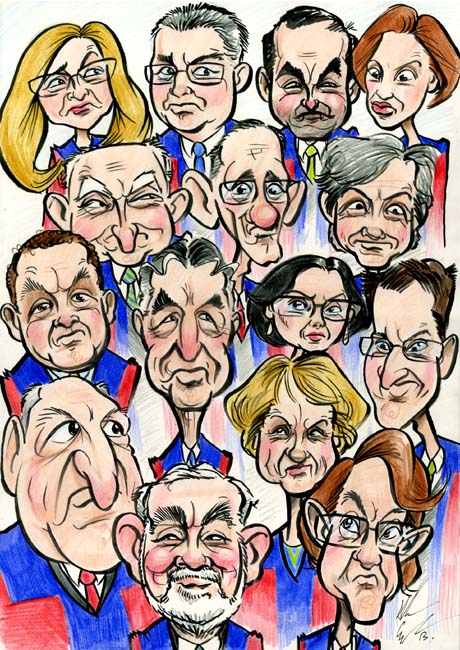 (UPDATE: It sold! Prints are available, contact me for details.) A portrait of Galway City Council from a group exhibition called Galway I'm part of in the Kenny Gallery, opening this Friday 15th March at 6pm.
From top, left to right: Cllr. Nuala Nolan, Cllr. Frank Fahy, Cllr. Michael Crowe, Cllr. Hildegarde Naughton, Cllr. Declan McDonnell, Cllr. Billy Cameron, Cllr. Catherine Connolly, Cllr. Ollie Crowe, Cllr. Pádraig Conneely, Cllr. Colette Connolly, Cllr. Peter Keane, Cllr. Tom Costello, Cllr. Donal Lyons, Cllr. Terry O'Flaherty, Cllr. Níall McNelis.