Posted on
November 20th, 2007
by Allan
If you like what you see why not leave a comment?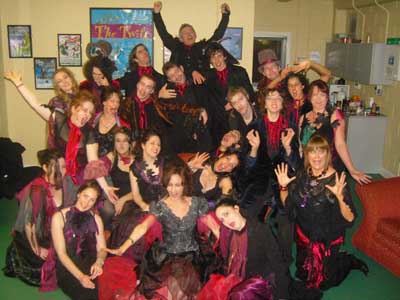 Don't let the Halloween costumes put you off! This is the Inishowen Gospel Choir from the incredibly talented Inishowen Peninsula (ahem!). I'll admit it's populated by several of my mates but I saw them last year in McGrorys and they blew the roof off the place. Since then they've gone from strength to strength, recently supporting the likes of Duke Special and the Harlem Gospel Choir. They have a Facebook page and will soon have audio clips up.
The good news is they are available for weddings! You can contact them by email at inishowengospelchoir-at-gmail-dot-com or ring Kathryn on 086 6094275.